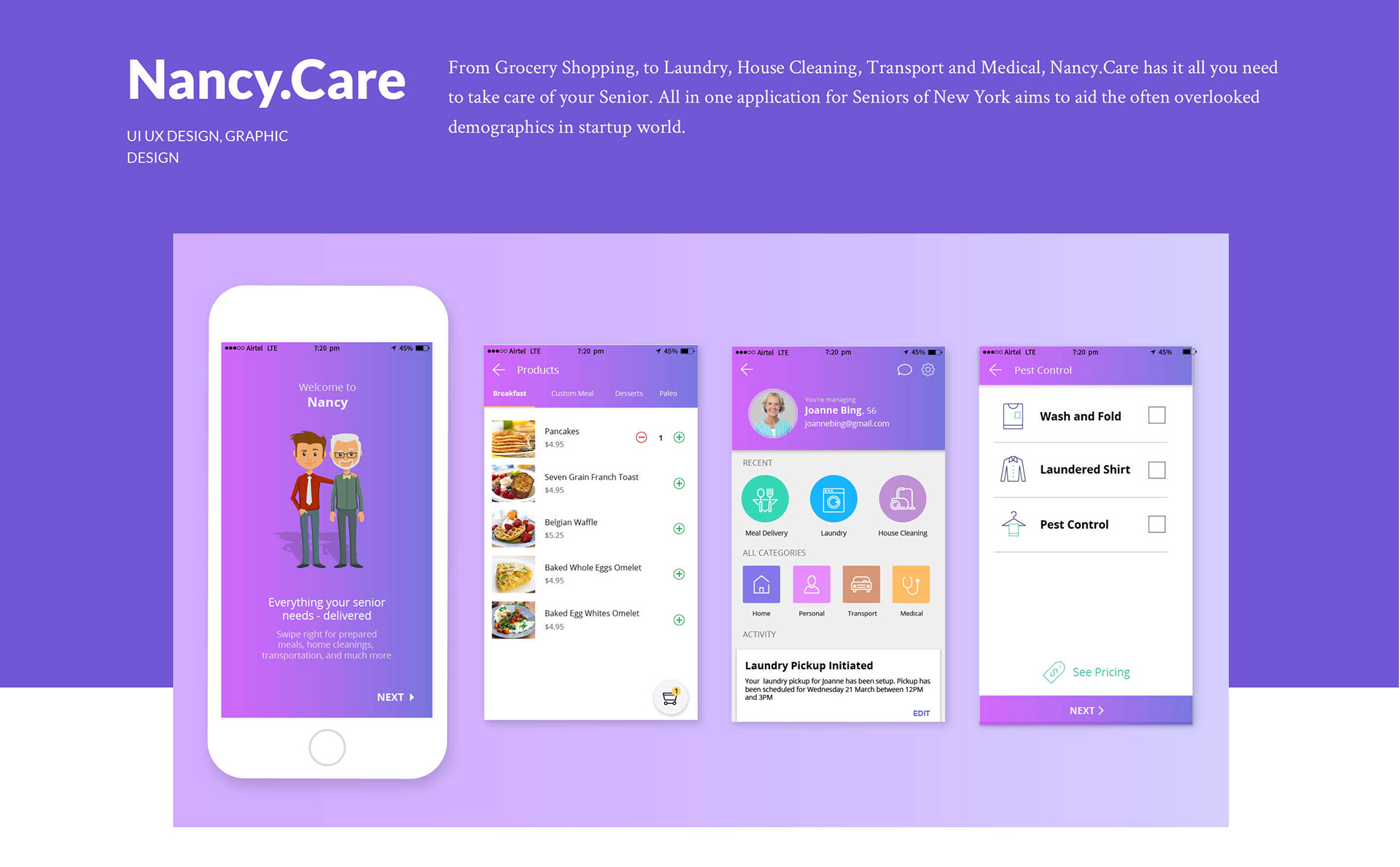 All your Senior needs, in one app.
Nancy Care is a New-York based company focusing on improving the quality of life for elder (mostly 60+ -year old) people who have limited energy or resources to get basic things done in their life. 
These include food delivery, cleaning, laundry, pest control, transport and many other things. This app collaborates with best service providers to provide them all under roof of one app for Seniors. 
Nancy.Care pitched us to create the app for the Companions, who are the people who care for these seniors.
To create an experience which has minimum friction in getting all of these work done. To make companion's life easier so that they can focus more on quality time with their senior. 
The problem statement was clear. We were given the access to the current app and the aim was to improve it accordingly. Hence we started with just that. 
We analysed the whole flow and did a thorough heuristic analysis. Here are few screenshots of the app before redesign.
We then proceeded to the sketching phase and ran several iteration cycles by stakeholder reviews and User Interviews. The mockup was actually given to few seniors in New York and the pain points were noted down. 
After a week of this activity, we gathered the final learnings and created high-fidelity designs. These are few screens from the final design.